Get 500 Sales Leads FREE!
Try 500 Free Sales Leads with DatabaseUSA.com®
Business Database
15 Million Businesses Database | Learn More
Our database of 15 Million Businesses is the only 95% Accurate & Triple Verified Database available. With databases of over 15 Million Businesses, 10.5 Million Small Businesses, 22 Million Executives & 6 Million Professionals, DatabaseUSA.com® compiles the most comprehensive & up-to-date information. Offering over 40,000+ New Businesses per week, DatabaseUSA.com® helps you get fresh leads to drive more sales.
40,000+ New Businesses per week! | Learn More
New Businesses need you! The start up phase of a new business is a busy time. They're looking to establish relationships with reliable vendors and require a variety of services & products on a day-to-day basis.
---
Consumer & Homeowner Database
245 Million Consumers & 150 Million Homeowners Database | Learn More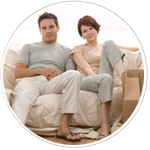 Our Consumer Database was created to provide a comprehensive range of information that is selectable to your particular needs. With over 245 Million Consumers and over 150 Million Homeowners, this valuable file allows you to refine your leads by hundreds of different selection criteria.
60,000+ New Homeowners week! | Learn More
When people buy new homes they spend a lot of money on decorations, new furniture, electronics, appliances, landscaping, insurance and home improvement services.
---
Choose from hundreds of Consumer & Homeowner selections including:
---
Geography
Marital Status
Ethnicity
# in Household
Presence of Children
Home Value
Home Sale Date

Length of Residence
Single/Multi Family
Lifestyle Selects
Mail Order Buyers
Pet Owners
Donors
Plus, many more!
---
Complete the form or call us at 877.407.0101 to learn more about our Special Offer — Try 500 Free Sales Leads with DatabaseUSA.com®.